Stålbetongbjelkebro (Sri Lanka)
In 2015, Janson Bridging is awarded the contract by the Ministry of Economic Development of Sri Lanka for the turn key construction of 463 bridges. Due to the lack of a good infrastructure, the local population is limited in its possibilities.
The bridges that are delivered to Sri Lanka are made of steel and concrete and are strong enough to withstand natural disasters, such as floods. The bridges that are supplied for this project are smaller bridges ranging from 6 to 30 meters, for the rural areas. From the moment that a start is made, a bridge can be placed within 105 days. To this end, local contractors are engaged who carry out the excavation work and pour the concrete foundation.
The steel frame is then placed, corrugated steel sheets are mounted on it, then braiding and finally a concrete driving deck is poured before the bridge is finished. Due to the fact that the bridges are all located in remote areas, the project is a major logistical challenge.
It does not matter whether it concerns access to markets for trade, medical facilities or education. For the international branch of Janson Bridging, it is therefore not just about building bridges. It is also about creating prosperity. These bridges make rural areas accessible and can improve the standard of living of the local population. In this way, the bridges thus make a significant contribution to the United Nations Sustainable Development Goals.
Steel Concrete Composite Bridges
Seksjonshøyde
Avhengig av spennvidde
Leveranse
Levering i containere
Steel parts delivered from factory
Industrial, Flexible and Dismountable (IFD)
Deck is constructed on site with the use of concrete
Height of beams depending on span
All steel parts can be transported in 20ft Containers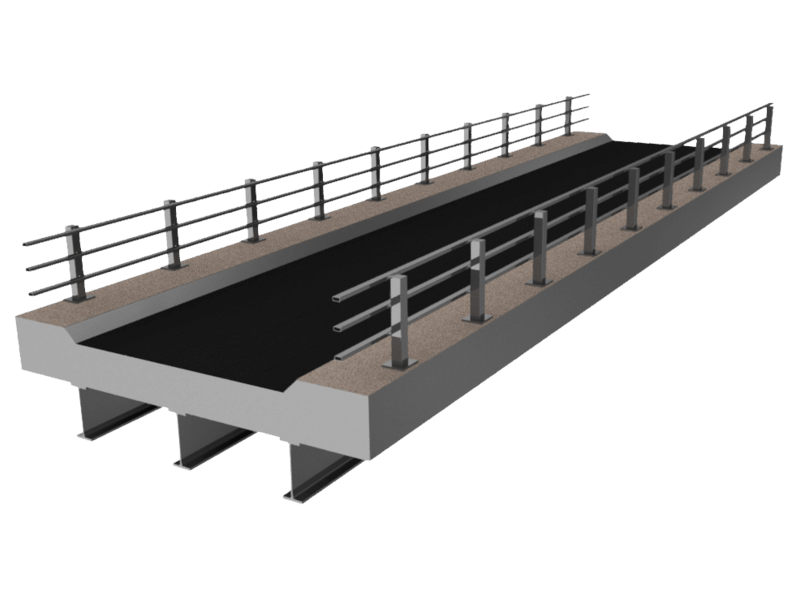 Referanseprosjekter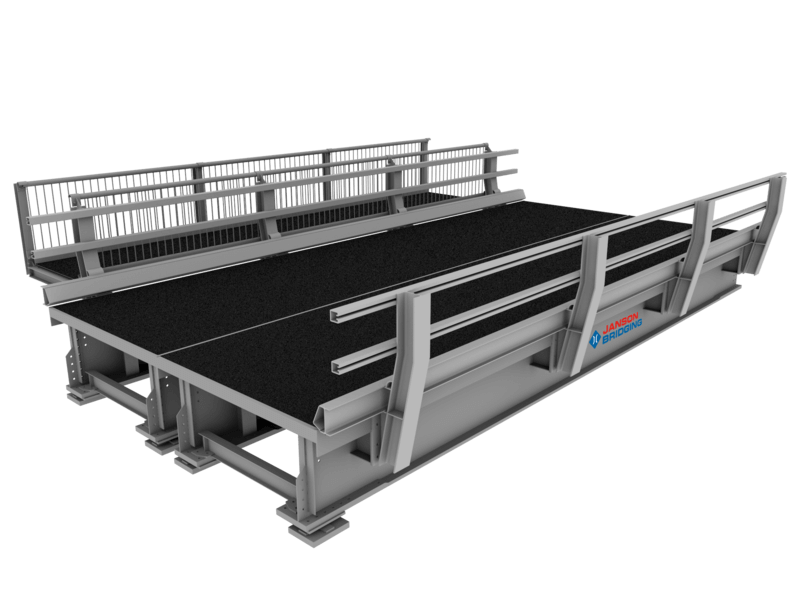 Løsning
Broer
Produktspekteret fra Janson Bridging omfatter forskjellige og gjennomført pålitelige brosystemer. Alle brosystemene er utviklet i egen regi og videreu...

Verdensomspenn
Janson Bridging arbeider i hele verden for å oppnå tilgjengelighet. Et ordentlig montert og vedlikeholdt infrastrukturelt nettverk er basisen for utvi...